Ok.... I know.... I know.... New years resolutions are not usually a good idea, but hey you can't win if you don't play right. I know I did better health wise when I had the support, accountability, and encouragement from my bloggie friends.
That is why I have decided to participate to
WeightWars 13 in 13
Yearlong Challenge... Thats right I said it.
A yearlong challenge
. I know its sounds crazy but heck, I am a bit crazy so why not give it a try, right.
What do you want to achieve? If you could wake up tomorrow and have everything the way you wanted it to be what would it look like?
What I want most in my life is balance and self confidence in all areas of my life. I have this nagging feeling that I am always falling short and not doing everything to the best of my ability.
In my dream world here are the things that would exist:
I'd be at a healthy weight.
My house would be junk free and running efficiently.
I'd have my specialist degree and a job as a school administrator.
I'd feel more connected to my savior.
I'd have an outlet that made me feel alive and encouraging to others.
My relationships with the vital people in my life would be vibrant and fulfilling.
I'd be involved in fun & interesting physical & social activities.
So I have completed my 13 in 13 version 2.0.
Ongoing Goals
Vertical Gastric Sleeve Surgery
Educational Specialist Degree Completion
Health
become a "CrossFit" chick
increase physical activity and track it
plan meals weekly
VGS prep (5 parts)
Household
dejunk my house
create and follow household chore schedule
Professional
actively pursue career advancement
Personal
blog minimum 4 days a week
QT with hubby increase frequency
strengthen spiritual life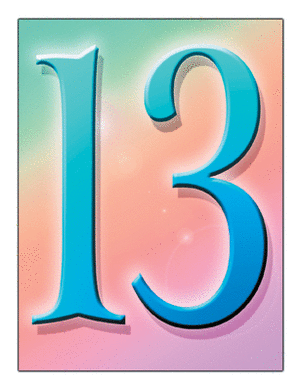 Become a
"Flirty Girl"
Fitness Instructor. I have seen commercials for this and I so wanna do this. I love dancing and helping people and Flirty Fitness seems like a great fit.
So that's my story and I am sticking to it. I know this is not everything I want to accomplish in my life but I would feel great if I got these achieved in the next 364 days.
Can I count on your support?
Can I count you in?
What are your thoughts...?